Fire Equipment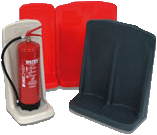 Fire Extinguisher stands
High impact resistant plastic, these moulded stands are designed for free standing locations of fire extinguishers, they are ideal for extinguishers that can not be fitted to walls.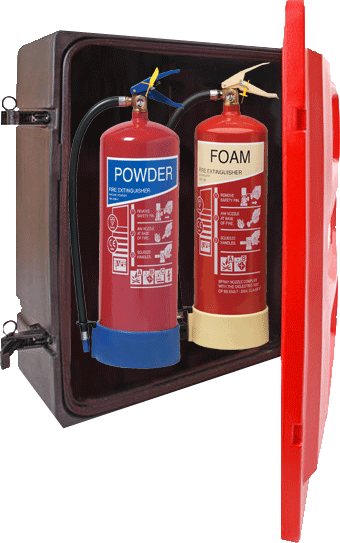 Fire Extinguisher cabinets
Double and Single fire extinguisher cabinets made from shatterproof polyethylene material this corrosion proof design is very long lasting. can be fitted to most places ( walls, floor, post and vehicle mounting )with standard wall fixings, comes with internal straps to secure extinguishers. (extinguishers not included)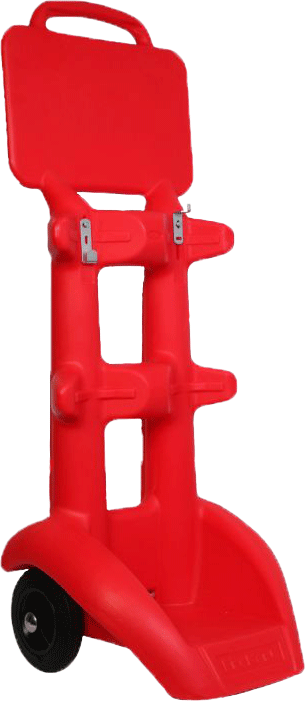 Fire Extinguisher Trolley
The fire extinguisher trolley is designed for construction sites as temporary fire cover, it will hold two fire extinguishers (not supplied) this also has a backboard for signage or a safety1st fire alarm which can be fitted at extra cost.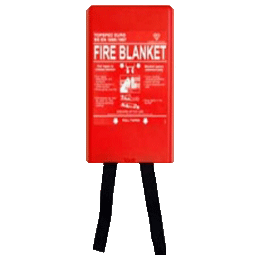 Fire Blankets
Fire blankets are made of fire resistant material, they are useful for smothering kitchen fire's and wrapping around people whose clothes are on fire.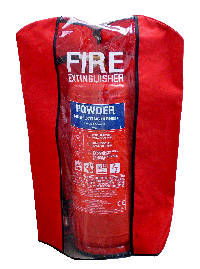 Fire extinguisher covers
Fire extinguisher covers are the perfect way to protect you extinguishers from the elements , great for use in the construction industry where the extinguisher is protected from plaster, cement and paint deposits that often occur whilst building is in progress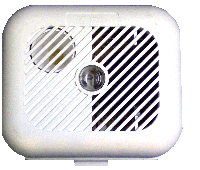 Smoke Alarms
Ionization smoke detector that detects smoke that is too small to be visible , powered by a small disposable battery. this product can also be adapted to work with the portable alarm system.